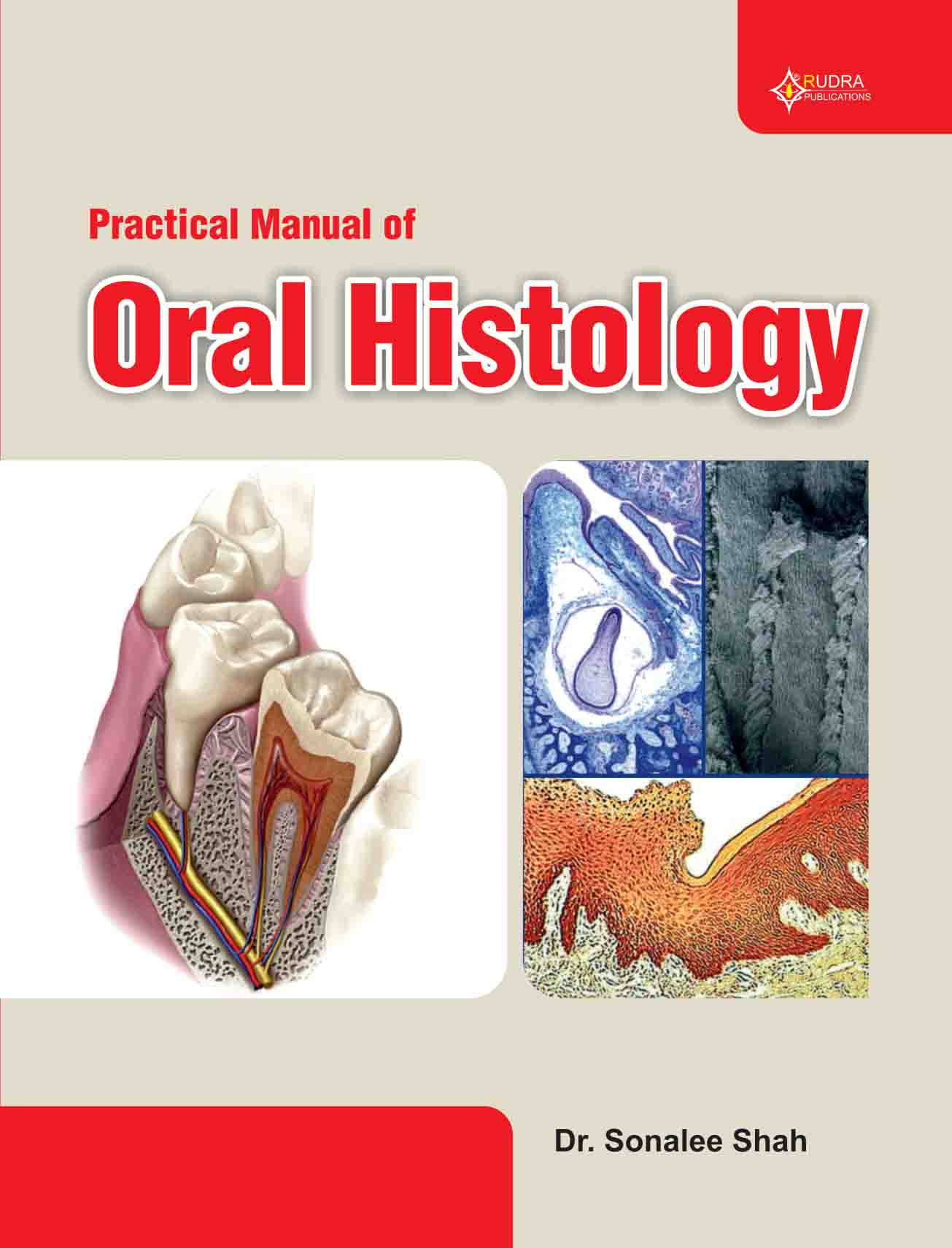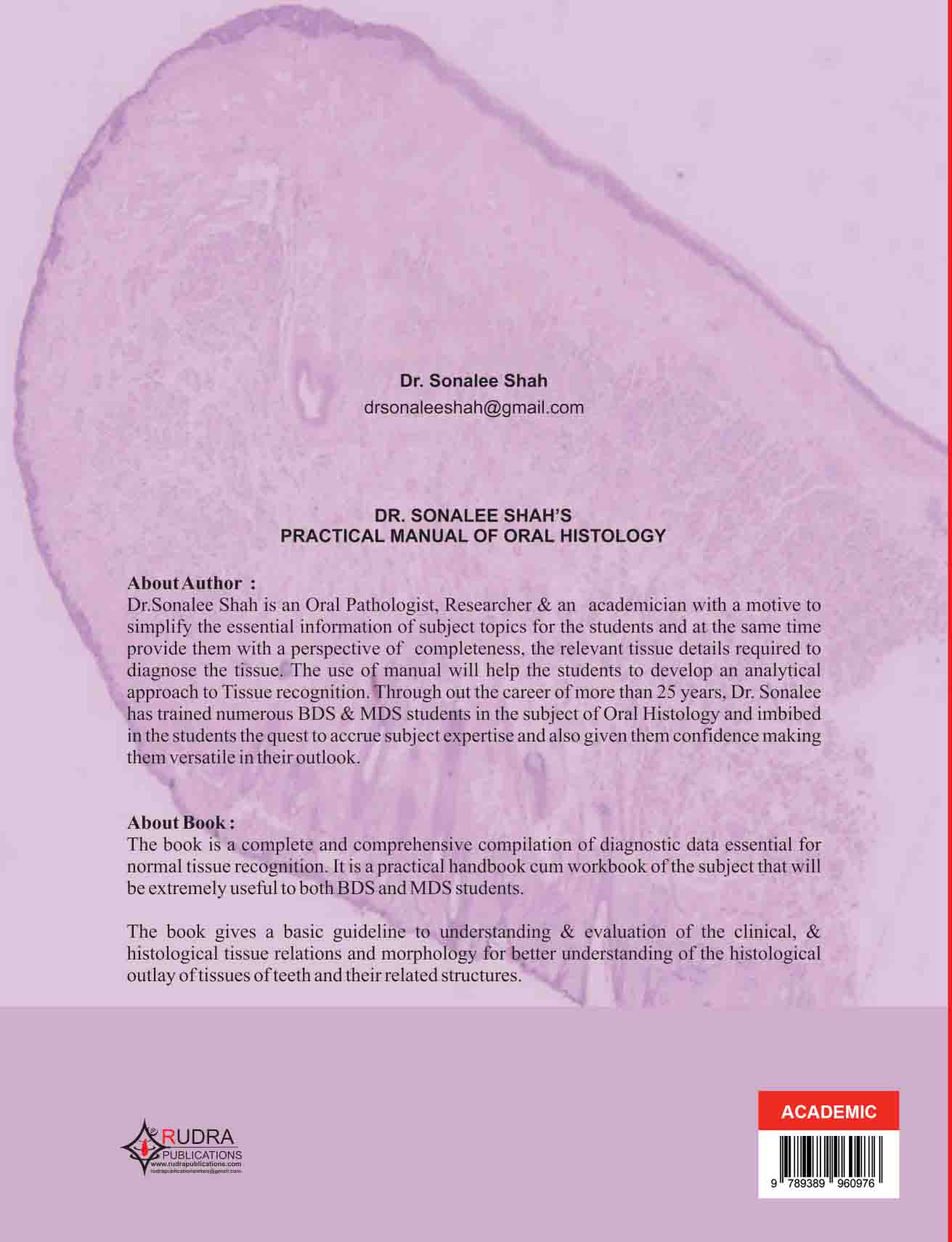 PRACTICAL MANUAL OF ORAL HISTOLOGY
  ₹ 1100 ( Paper Back )
---

Author      Dr. Sonalee Shah


ISBN      9789389960976


Category    Academics


No of Pages   168


Publisher Rudra Publications


SKU Code   RP-2021-0002


Book Size    34


Publishing Date 2020-12-21


Language    English



---



THE BOOK IS A COMPLETE AND COMPREHENSIVE COMPILATION OF DIAGNOSTIC DATA ESSENTIAL FOR NORMAL TISSUE RECOGNITION IT IS A PRACTICAL HANDBOOK CUM WORKBOOK OF THE SUBJECT THAT WILL BE EXTREMELY USEFUL TO BOTH BDS AND MDS STUDENTS The book gives a basic guideline to understanding & evaluation of the clinical, & histological tissue relations and morphology for better understanding of the histological outlay of tissues of teeth and their related structures.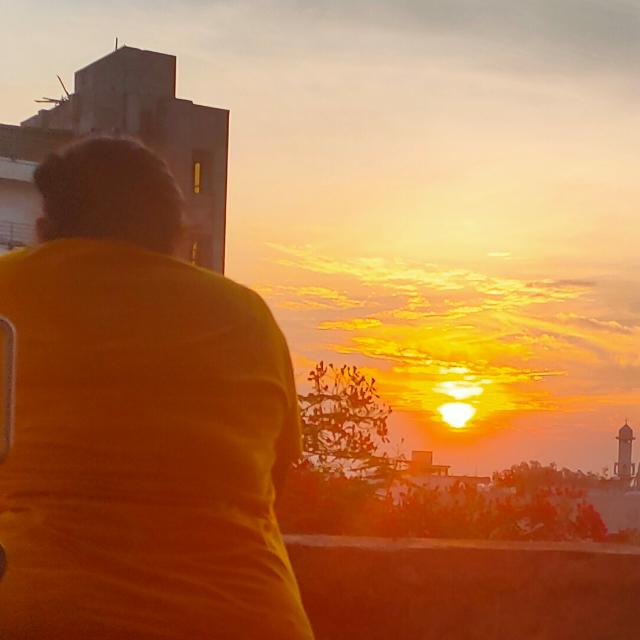 Name      Dr. Sonalee Shah


Website www.rudarpublications.com



About Author
Dr. Sonalee Shah is an Oral Pathologist, Researcher & an academician with a motive to simplify the essential information of subject topics for the students and at the same time provide them with a perspective of completeness, the relevant disease details required to diagnose the disease. The use of manual will help the students to develop an analytical approach to disease recognition. Throughout the career of more than 25 years, Dr. Sonalee has trained numerous BDS & MDS students in the subject of Oral Pathology and imbibed in the students the quest to accrue subject expertise and also given them confidence making them versatile in their outlook.