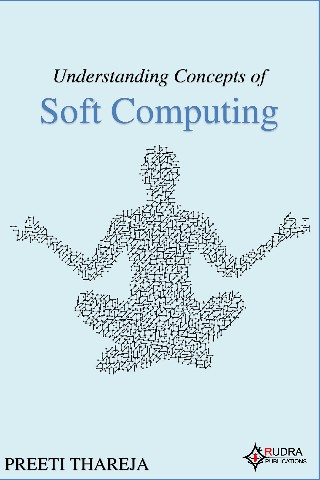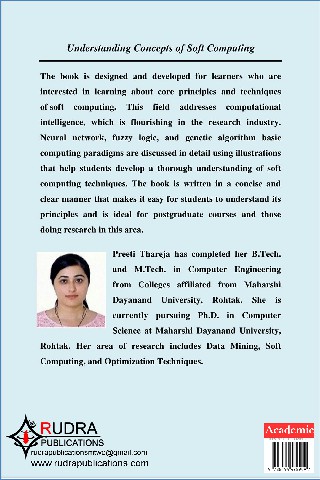 Understanding Concepts of Soft Computing
  ₹ 200 ( Paper Back )
---

Author      Preeti Thareja


ISBN      9788194428909


Category    Academics


No of Pages   175


Publisher Rudra Publications


SKU Code   RP-2019-0020


Book Size    33


Publishing Date 2019-12-13


Language    English



---



The book is designed and developed for learners who are interested in learning about core principles and techniques of soft computing. This field addresses computational intelligence, which is flourishing in the research industry. Neural network, fuzzy logic, and genetic algorithm basic computing paradigms are discussed in detail using illustrations that help students develop a thorough understanding of soft computing techniques. The book is written in a concise and clear manner that makes it easy for students to understand its principles and is ideal for postgraduate courses and those doing research in this area.
Name      Preeti Thareja


Website www.rudrapublications.com



About Author
Preeti Thareja has completed her B.Tech. and M.Tech. in Computer Engineering from Colleges affiliated from Maharshi Dayanand University, Rohtak. She is currently pursuing Ph.D. in Computer Science at Maharshi Dayanand University, Rohtak. Her area of research includes Data Mining, Soft Computing, and Optimization Techniques.