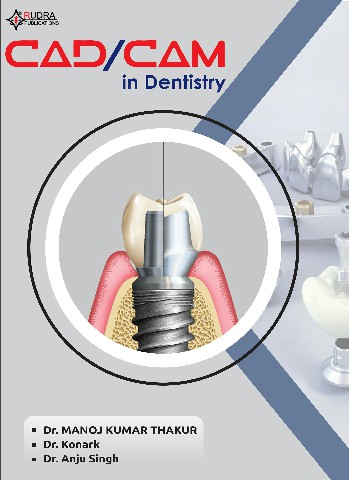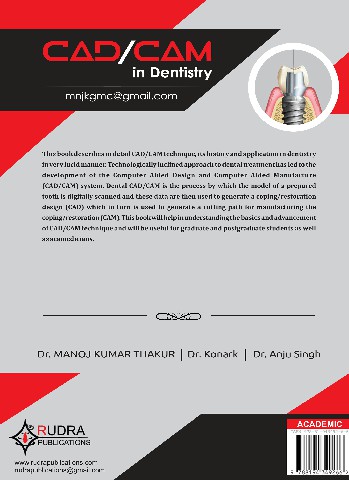 CAD/CAM in Dentistry
  ₹ 155 ( Paper Back )
---

Author      Dr Manoj Kumar Thakur


ISBN      9788194349266


Category    Academics


No of Pages   66


Publisher Rudra Publications


SKU Code   RP-2019-0021


Book Size    33


Publishing Date


Language    English



---



This book describes in detail CAD/CAM technique, its history and application in dentistry in very lucid manner. Technologically inclined approach to dental treatment has led to the development of the Computer Aided Design and Computer Aided Manufacture (CAD/CAM) system. Dental CAD/CAM is the process by which the model of a prepared tooth is digitally scanned and these data are then used to generate a coping/restoration design (CAD) which in turn is used to generate a cutting path for manufacturing the coping/restoration (CAM). This book will help in understanding the basics and advancement of CAD/CAM technique and will be useful for graduate and postgraduate students as well as acamedicians.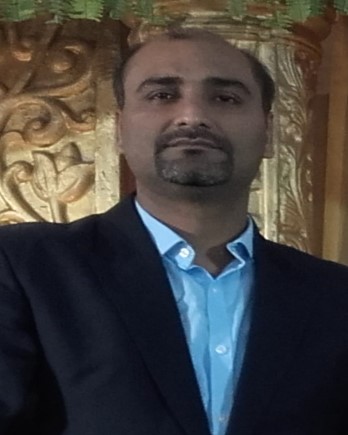 Name      Dr Manoj Kumar Thakur


Website www.rudrapublications.com



About Author
Dr. Manoj Kumar Thakur obtained his BDS degree from Faculty of Dental Sciences, KGMC, Lucknow and MDS degree from Patna Dental college and Hospital, Patna. He had worked as Assistant Professor in NMCH, Sasaram and as senior resident in NMCH, Patna. He is presently working as reader in Vananchal Dental College and Hospital, Garhwa.