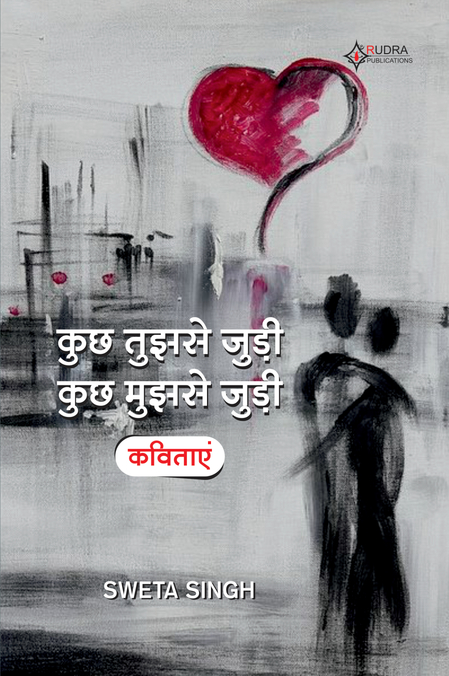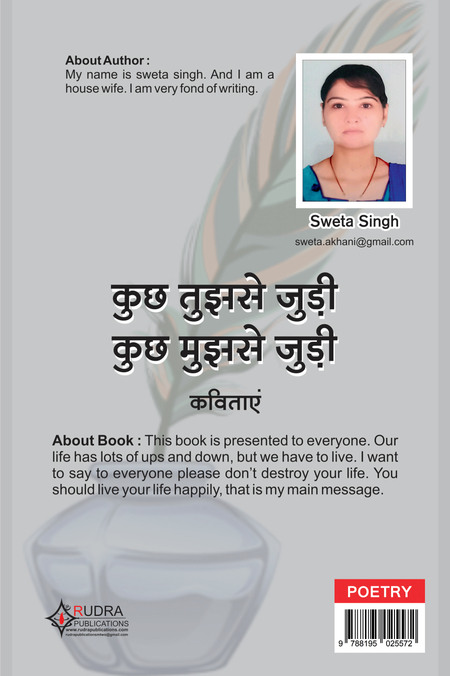 कुछ तुझसे जुड़ी कुछ मुझसे जुड़ी कविताएं
  ₹ 199 ( Paper Back )
---

Author      Sweta Singh


ISBN      9788195025572


Category    Poetry


No of Pages   99


Publisher Rudra Publications


SKU Code   RP-2021-0003


Book Size    33


Publishing Date


Language    Hindi



---



This book is presented to everyone. Our life has lots of ups and down, but we have to live. I want to say to everyone please don't destroy your life. You should live your life happily, that is my main message.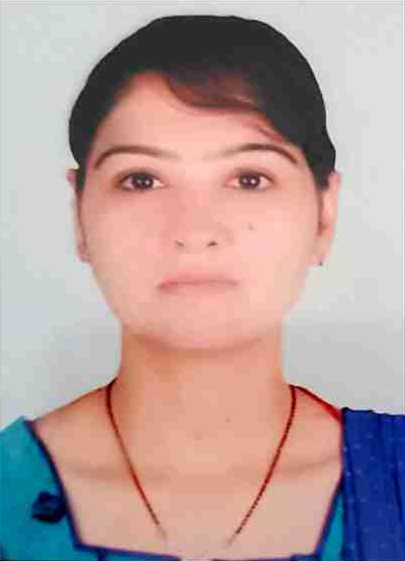 Name      Sweta Singh


Website www.rudrapublications.com



About Author
My name is sweta singh. And I am A house wife. I am very fond of writing.