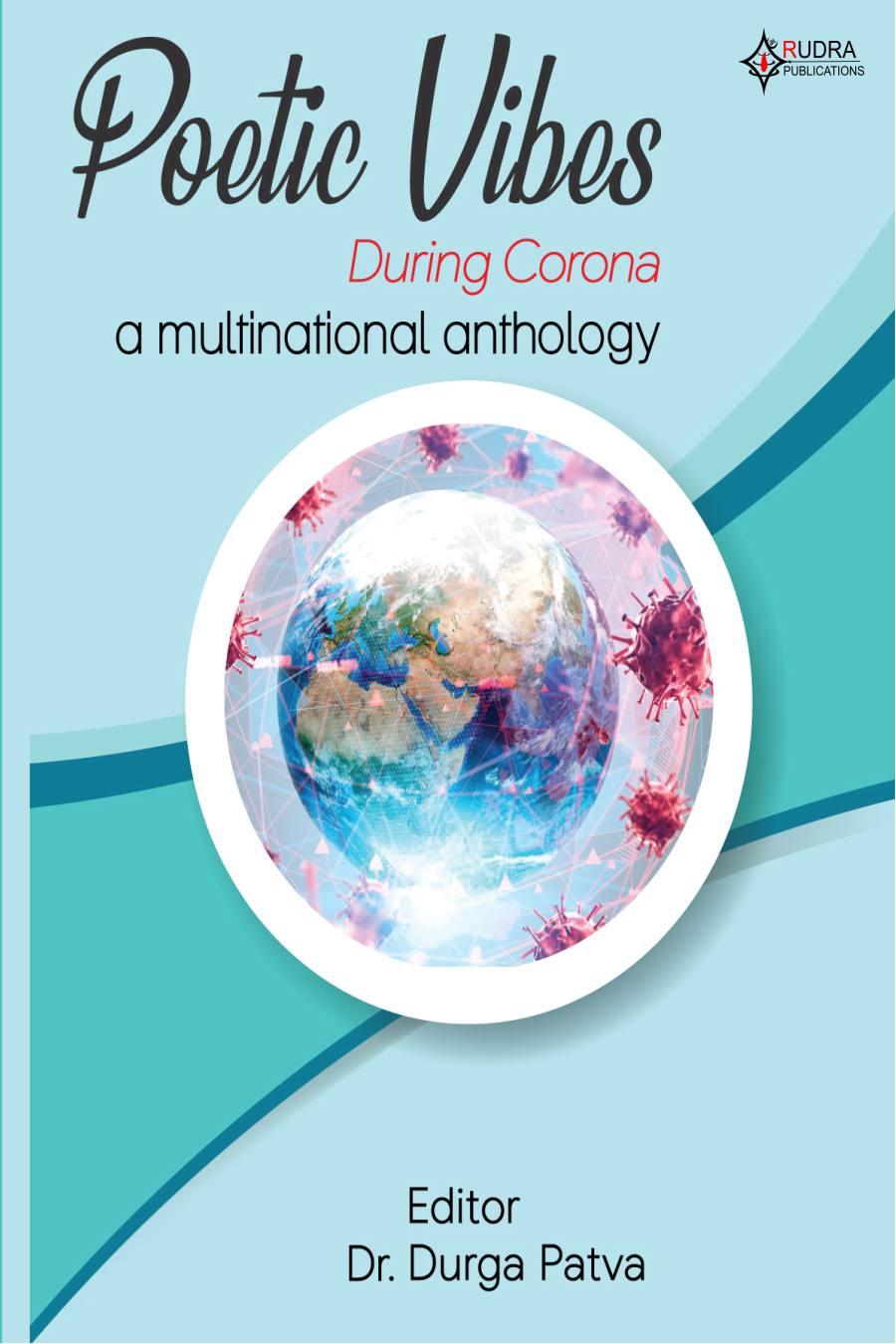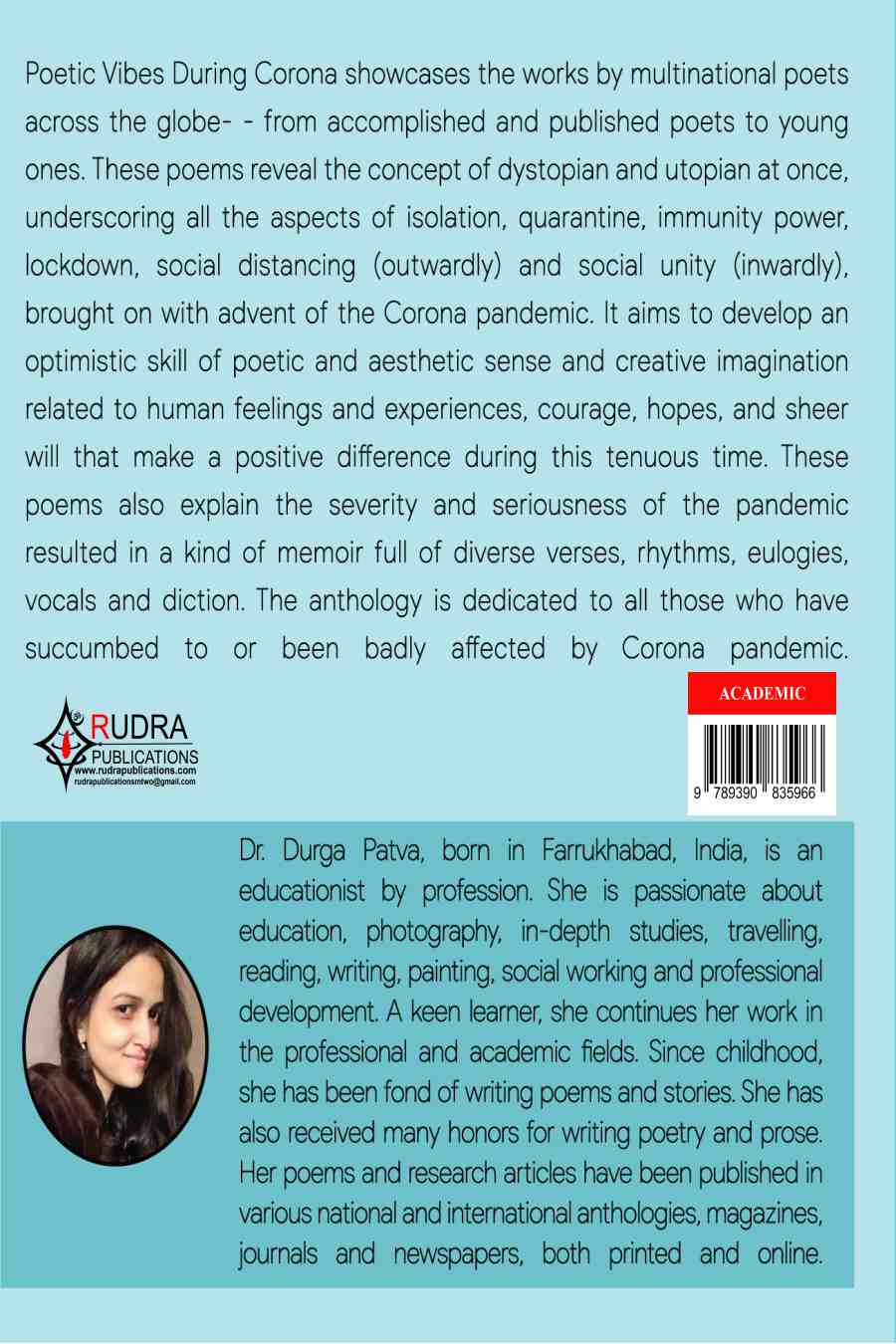 Poetic Vibes During Corona
  ₹ 250 ( Paper Back )
---

Author      Durga Patva


ISBN      9789390835966


Category    Poetry


No of Pages   168


Publisher Rudra Publications


SKU Code   RP-2021-0010


Book Size    33


Publishing Date 2021-05-22


Language    English



---



Poetic Vibes During Corona showcases the works by multinational poets across the globe - from accomplished and published poets to young ones. These poems reveal the concept of dystopian and utopian at once, underscoring all the aspects of isolation, quarantine, immunity power, lockdown, social distancing (outwardly) and social unity (inwardly), brought on with advent of the Corona pandemic. It aims to develop an optimistic skill of poetic and aesthetic sense and creative imagination related to human feelings and experiences, courage, hopes, and sheer will that make a positive difference during this tenuous time. These poems also explain the severity and seriousness of the pandemic resulted in a kind of memoir full of diverse verses, rhythms, eulogies, vocals and diction. The anthology is dedicated to all those who have been either succumbed to or badly affected by Corona pandemic.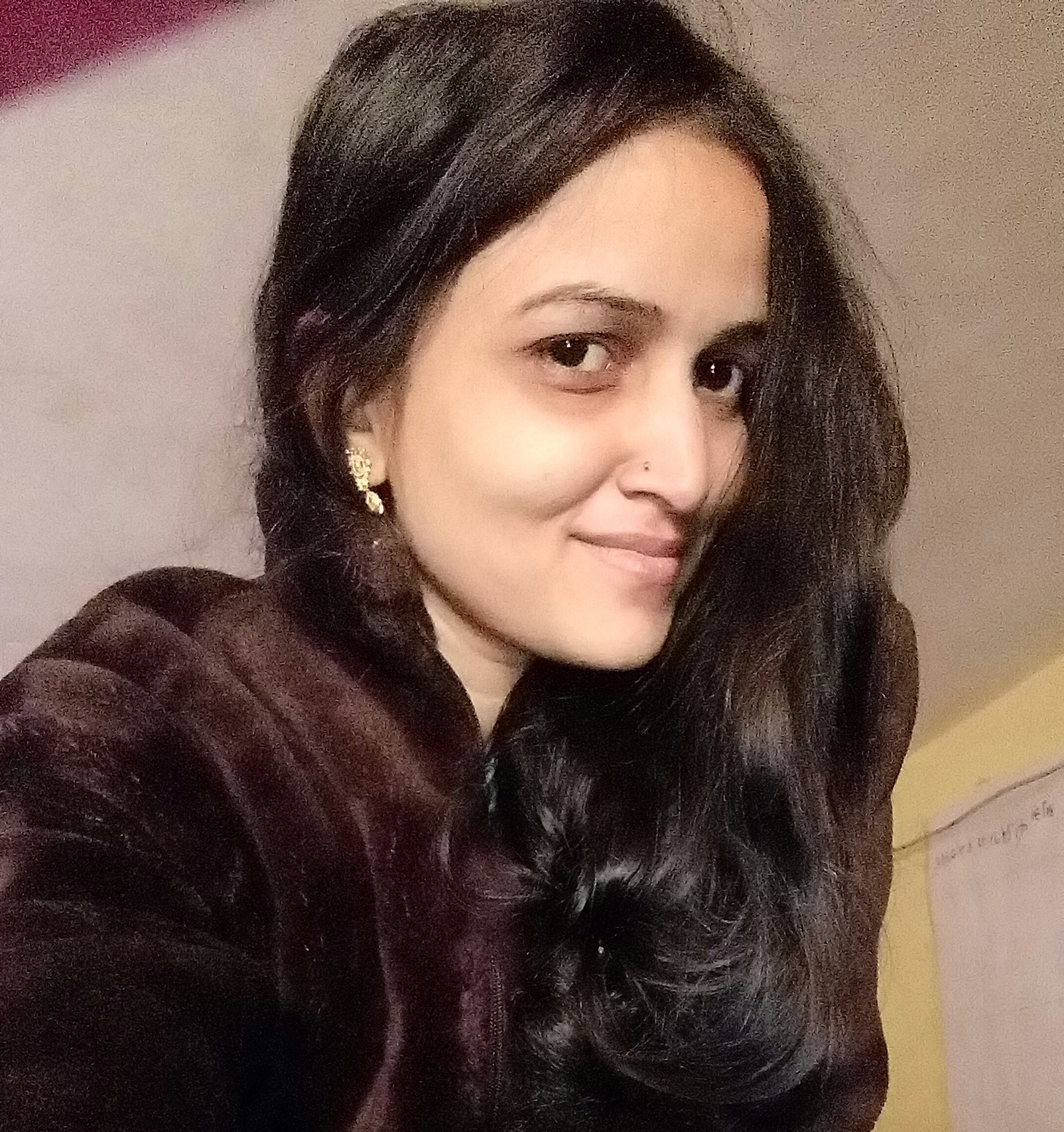 Name      Durga Patva


Website www.rudarpublications.com



About Author
Dr. Durga Patva, born in Farrukhabad, India, is an educationist by profession. She is passionate about education, photography, in-depth studies, travelling, reading, writing, painting, social working and professional development. A keen learner, she continues her work in the professional and academic fields. Since childhood, she has been fond of writing poems and stories. She has also received many honors for writing poetry and prose. Her poems and research articles have been published in various national and international anthologies, magazines, journals and newspapers, both printed and online.